2009 Parade Home Favorite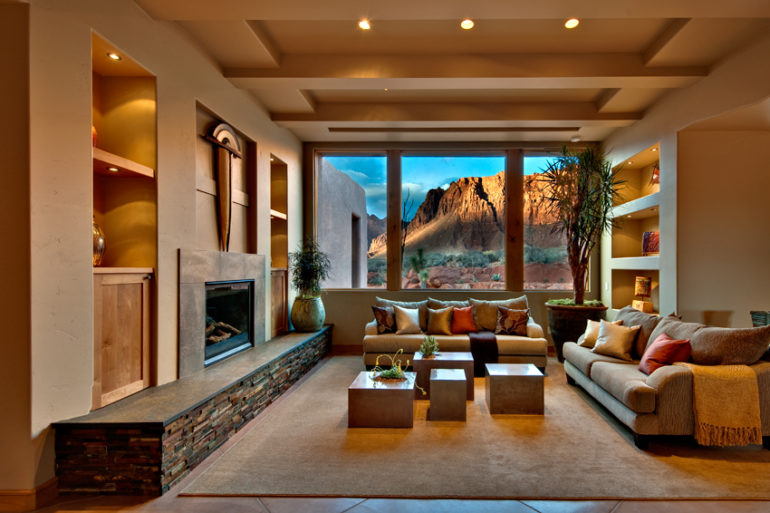 Excerpt from Article by Brad Mee, Utah Style and Design Magazine
Among my favorite homes was a two-bedroom abode called Terra Spiritus (yes, each entry is named) located in Kayenta. Builder Jake Joines and Gulch Design Group created a modestly sized (3,200-square-foot) single level abode surrounded by unspoiled Utah desert. Simple yet striking, the very livable home has many appealing features. Among its most impressive are:
• A thoughtful, easy-living floor plan (no turrets, hidden rooms or stairways-to-nowhere to be found).
• Comforting, clean-lined design with windows properly positioned to frame the desert views.
• Scored concrete floors finished to resemble large polished tiles.
• Warm, inviting earth tones cover the walls and yes, even the ceilings.
• A well-planned, open kitchen with a generously sized pantry, multiple work-zones and nice finishes (Oiled Bronze appliances make a showing here and look great).