TESTIMONIALS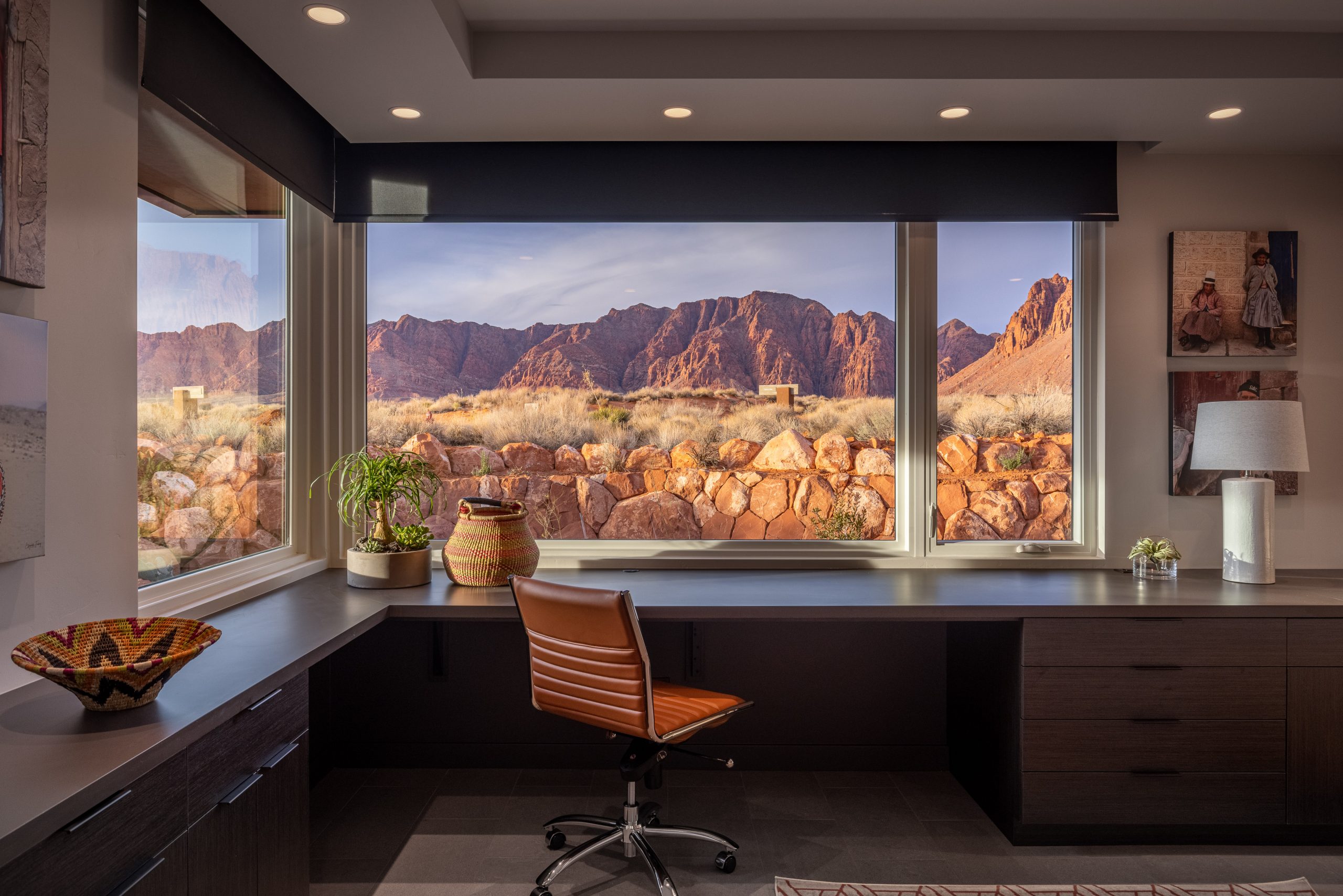 Jake Joines, J2 Construction built our home in Kayenta. It was a pleasure dealing with someone who takes great personal pride in what they do, who cares about the project as though it were his own. We did not have unlimited funds, the home needed to be completed within our budget. Jake worked with us from the very beginning to build a quality home which would meet this constraint. The home was completed on time, under budget even with add ons and revisions through construction. The monthly cost report provided detail and helped us recognize reality. Jakes professionalism was evident throughout the project. His calm mild mannered approach to situations helps calm even the most anxious homeowner. It was a pleasure working with Jake on the build and living in the home has been everything and more than we could have ever imagined. Should we ever build again we know the contractor we would choose.
- Shayne and Becky Jones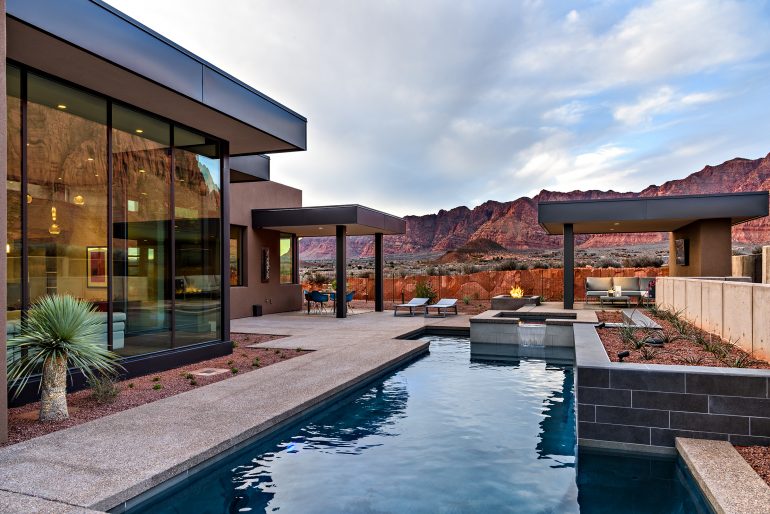 We knew before starting that Jake was an exceptional builder, because we watched him build previous Parade of Homes houses. But there were qualities that remained unknown until we had a personal, first-hand experience with him. For one, he is the most honest and honorable businessman we have ever worked with in our long business careers. He is authentic, a straight-shooter, and absolutely reliable. Second, he never stops working his suppliers, doing everything in his power to make certain you get the best price, the best product, or the latest innovation. This fluidity adds to the quality of the house. It is clear that he has earned the admiration and respect of his many subcontractors. And third, Jake is the consummate project manager, a living definition of the professional discipline of project management, one with which we are very familiar. Jake did the seemingly impossible: delivered our house to us better than specified, ahead of schedule, and under budget. That's the ideal in the project management world.
On the day we broke ground, Jake promised to build us a beautiful house, and he kept his promise. When construction questions or choices or surprises or delays arose, and we were beside ourselves worrying, Jake was unflappable, always calmly thinking the problem through, giving us the alternatives, and following through with the chosen solution. His natural inclination is to solve problems quickly and for the best result, which requires maintaining an objective distance while at the same time being as personally involved as the owner. He's more than just a builder. A year after completing our house, Jake still drops by to make sure everything is exactly as we expected. It is.
We have built or remodeled several houses in three states, and have never met a more professional builder, both in demeanor and in skill and expertise, than Jake Joines. He was an expert guide throughout the project, leading the way for us and making our years-long dream a reality, turning an empty piece of desert into the beautiful sanctuary we call home.
- George and Linda Davis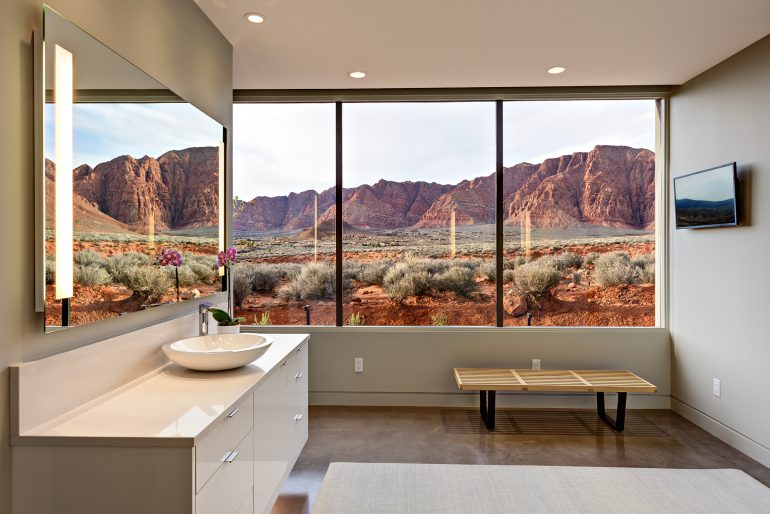 Let me  start out by saying that I highly recommend J2 Construction.
I'm a bit cynical about referrals because who would post a negative one?? My referral is an honest one, which means that Jake is not perfect and there were certainly hiccups along the way. It's only natural to expect issues.
The most important part of the home building process is how these issues, whether they be differences of opinion or delays are handled. He was a true professional who manages his team with the utmost respect. Sure, I would have liked a more speedy construction, but quality meant more than timing. Sure, I had to push hard for some details he wasn't familiar with or felt weren't needed, but, we worked it out, just like any other relationship. In the end, I have a quality home that I love.
My budget was initially one of my priorities. I received an initial detailed budget which was maintained throughout, with regular transparent bills from each subcontractor. All increases were due to items I changed or recommended as options.
It has now been almost 3 years since I've been in my dream home. 2 months ago I had an apparent water leak under my concrete driveway. I called Jake and he suggested I contact the excavator that worked on my house. Jake showed up without my asking and made sure I was taken care of. Now, I would say that was above and beyond. Most of us new home owners worry about never seeing our contractor again after the 1st year warranty. Well, don't worry….he's not going anywhere other than where he needs to be in order to help.
So, don't let his quiet demeanor fool you as it did with me at first. I hear he's working on his shmoozing skills. He communicates where and when needed to get the job done.
- Lisa Bernath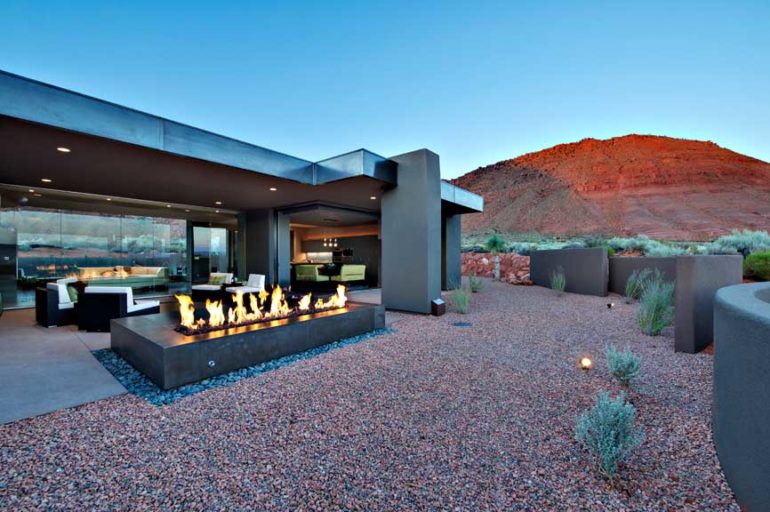 We have recently completed our home in the Kayenta Community of St. George, and we enthusiastically recommend our builder – Mr. Jake Joines of J2 Construction. The project was completed on time and within our budget. Mr. Joines was a pleasure to work with and his superior craftsmanship is evident throughout our home. As veterans of a number of commercial and residential projects we understand the value of an excellent, professional contractor. We feel fortunate to have selected J2 both for the quality of the final product as well as Mr. Joines' attention to offering us the best value throughout the process. As out-of-town homeowners, we found Mr. Joines to be prompt and responsive in dealing with any questions that arose during the construction process. His sub-contractors were all highly skilled and courteous and it was clear that each had a great working relationship with Mr. Joines. Simply put, Mr. Joines is the finest builder that we have worked with. From our very first meeting his professionalism and experience were evident to us. His attention to detail and his ability to smooth out any problems during the building process made this the easiest and most enjoyable construction project that we have ever undertaken. Please feel free to email us if you have any questions about J2 construction. If you're planning to build a home in the St. George area, we strongly recommend that you contact Mr. Jake Joines.
- Jesse and Nancie Ehrlich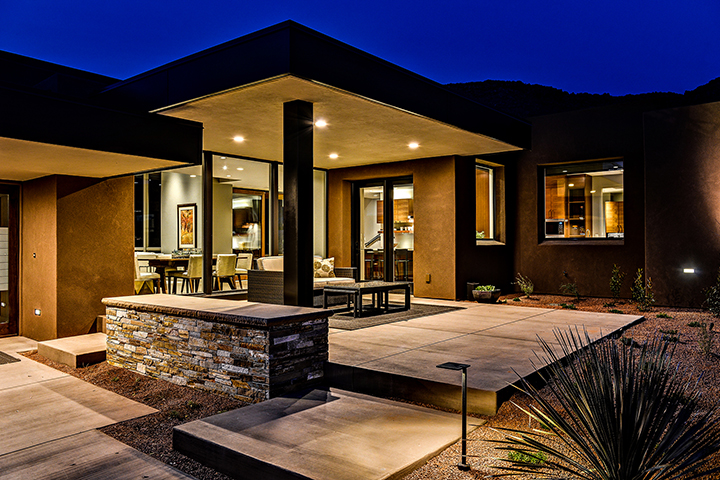 Jake Joines was our builder for our custom home. He was easy to work with and at the same time very knowledgeable. We were very grateful for Jake's help in incorporating energy efficient and environmentally friendly products into our home. He was true to his building schedule and, most importantly, stayed on budget. The end result was the quality home we had envisioned and one we are proud of.
- Tom and Judi McNeilis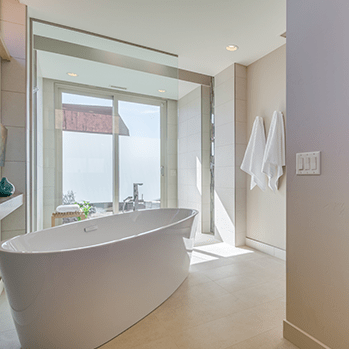 Jake was a pleasure to work with. He allowed us a lot of leeway to be involved and make decisions during the construction process. We feel our new home is a true reflection of our personalities because of the choices we were able to make along the way. He is able to get the best subcontractors because of his respectful and easy-going personality – people want to work with him. Consequently, the workmanship in our home is exceptional. When issues arise, he handles them quickly and fairly. The whole process was fun and relatively stress free. We are thrilled with our new home and can, in confidence, recommend J-2 Construction.
- Gary and Linda Wood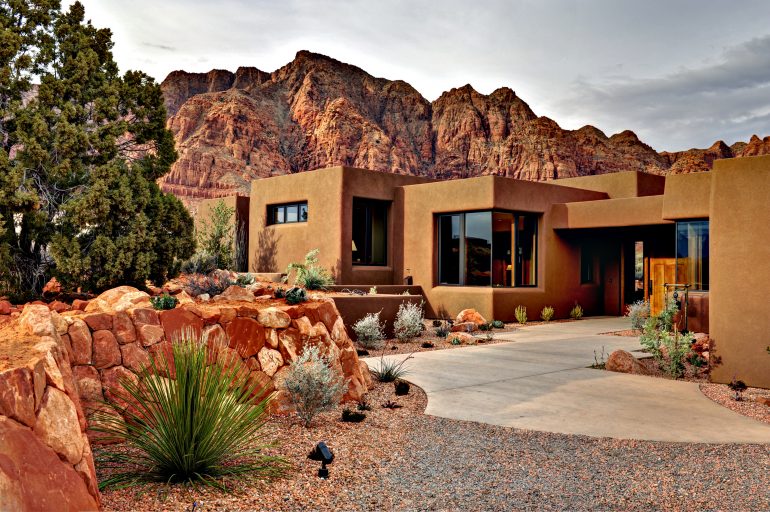 Working with Jake to build our dream house was a terrific experience. He is very organized and detail oriented which gave us complete confidence that we made the right decision to work with him. We wanted a home that was wonderfully green – not only because we care about the environment but we wanted to save money in the long run. Jake helped us figure out every aspect of building a green home, it is clearly his expertise. The home just won a national award from Ecohome Magazine – it was one of 17 out of 2,500 entries in this annual competition for innovative design of high-performance housing.
J2 finished our home ahead of schedule and under budget – it doesn't get any better than that.
- Patrick and Kathi Fox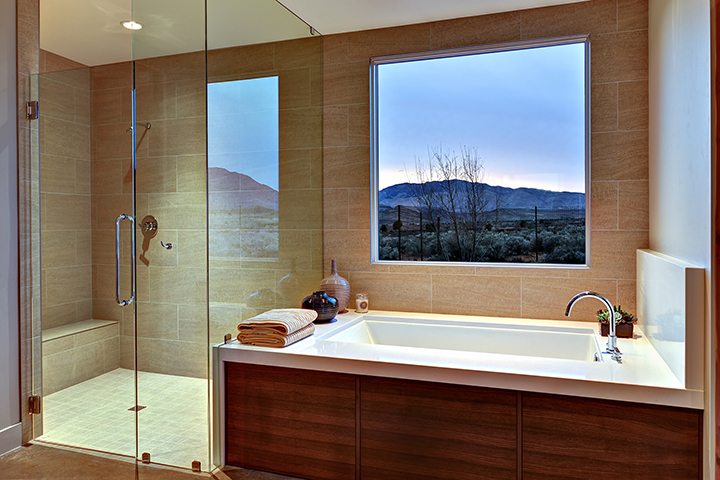 It has been a pleasure working with Jake as we built our home in Kayenta, while living away in Salt Lake City. Ours was the 2011 Parade of Homes house, and with Jake's expertise it received a Silver Certification for energy efficiency. We didn't realize at the time how important it would be to have someone in whom we could completely trust with the details–both large and small–because no sooner had we embarked on this project when 2 of our children had weddings within 6 weeks of each other! Needless to say, our attention was elsewhere! Jake kept us abreast of the progress–and we couldn't be happier with the results. At the beginning of the project he gave us a detailed breakdown of the time-table and of every expense, and then stuck to it. We want to especially attest to Jake's complete honesty. With our many absences, it would have been very easy to "go over budget"–on the contrary, he pointed out places where we were under budget, and either refunded us, or we were able to re-appropriate the funds to upgrade other areas. How refreshing! We whole-heartedly recommend that you consider Jake Joines if looking for a builder.
- Tim and Kristen Micklos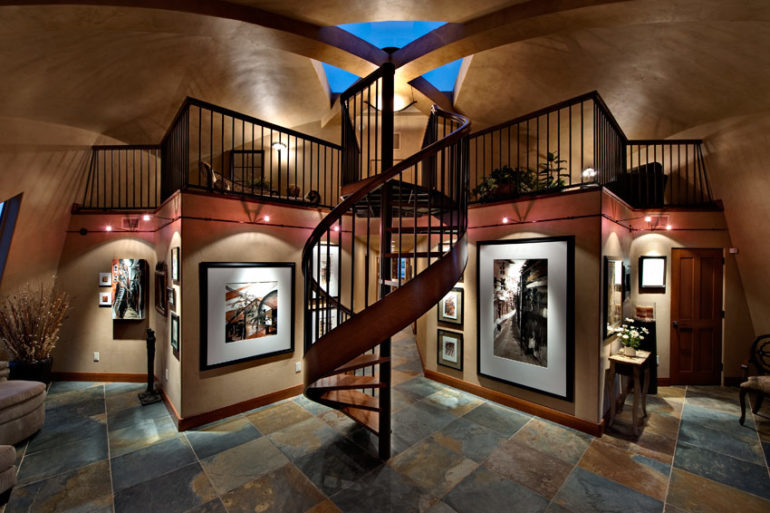 We selected J2 Construction, Jake Joines, to perform the remodel on our home in Bloomington, Utah because of his commitment to "green" construction techniques and the quality he has demonstrated in all of his projects. Jake provided highly skilled sub-contractors for all aspects of this complex remodel project that incorporated energy efficient, technologically advanced and environmentally friendly products into our home.
- Bob and Billie Wyler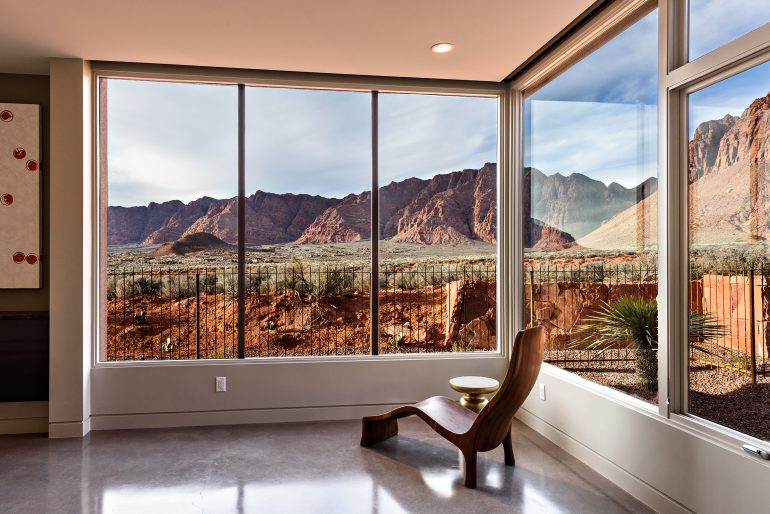 J2 Construction contracted our home at Kayenta. It was a parade home and was under a tight schedule to finish. There were so many details that had to be coordinated during the entire process, but Jake is a master at scheduling subs at just the right time. And our weekly sit down meetings and Jake's detailed spreadsheets allowed us to see what had been completed and where we were on our construction budget. Not only was our home finished on schedule, but it also came in under budget.
- Fred and Heather Joy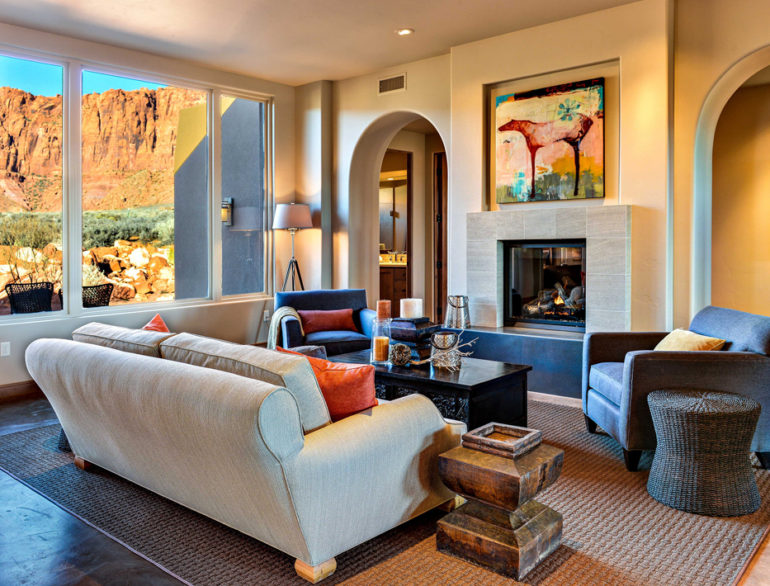 J2 Construction, i.e., Jake Joines, received his baptism under fire in the construction of our Kayenta house. Kayenta imposes many controls and restrictions on contractors who build here and Jake acclimated very well to the "Kayenta Way" of building. His easy transition to this demanding environment is a tribute not only to his intelligence but also to his astute level of awareness. The fact that Jake is fluent in Spanish, eliminated any misunderstandings and potential problems with sub contractors. His knowledge and expertise in the building process also eliminated potential pitfalls. This being my second house that I had built here in Kayenta, gives me more perspective than most and I can easily say that if I were ever to build a third house here, Jake would be my choice – without a doubt. His managerial skills resulted in our home being finished on time and within budget. Last but certainly not least, after having dealt with many contractors over my lifetime, I am pleased to be able to testify that Jake Joines is the most honest person that I have ever known and that really says it all…
- Don and Sue Miller